Post by dirkpitt74 on Nov 18, 2015 14:12:02 GMT
Well thought I should start a build thread now that my frame has arrived!
Have been umming and arring over the last few months on what to do about a new steed - had toyed with the idea of a new Bird Aeris, but the faff of cyclescheme (and work....) and long lead in times due to popularity drained my enthusiasm somewhat.
I really enjoyed building my lads bike and thought I might give building a full bouncer a go.
I 'accidentally' bought some 140mm Fox 32's on ebay a couple of months ago as I thought the price was wrong - these are around 12 months old and the guy had a BIN price of £100.
So I pressed the button and waited for the 'sorry wrong price listed' email - I thought they'd be a good upgrade for the HT.
But what actually happened was these dropped through the door: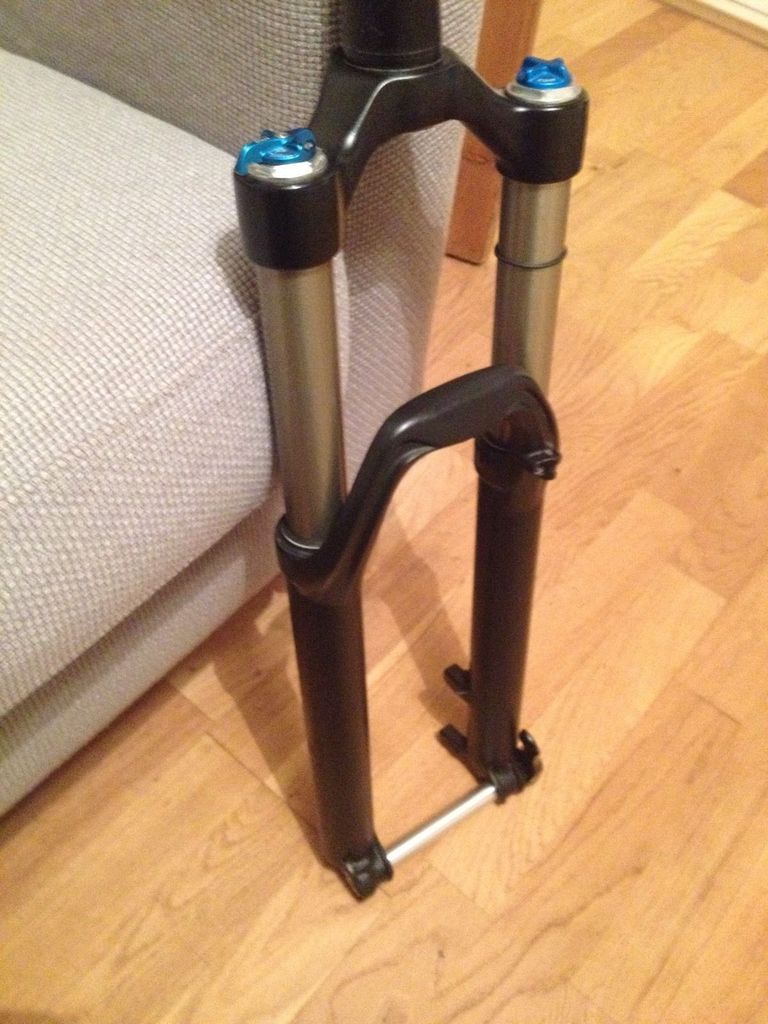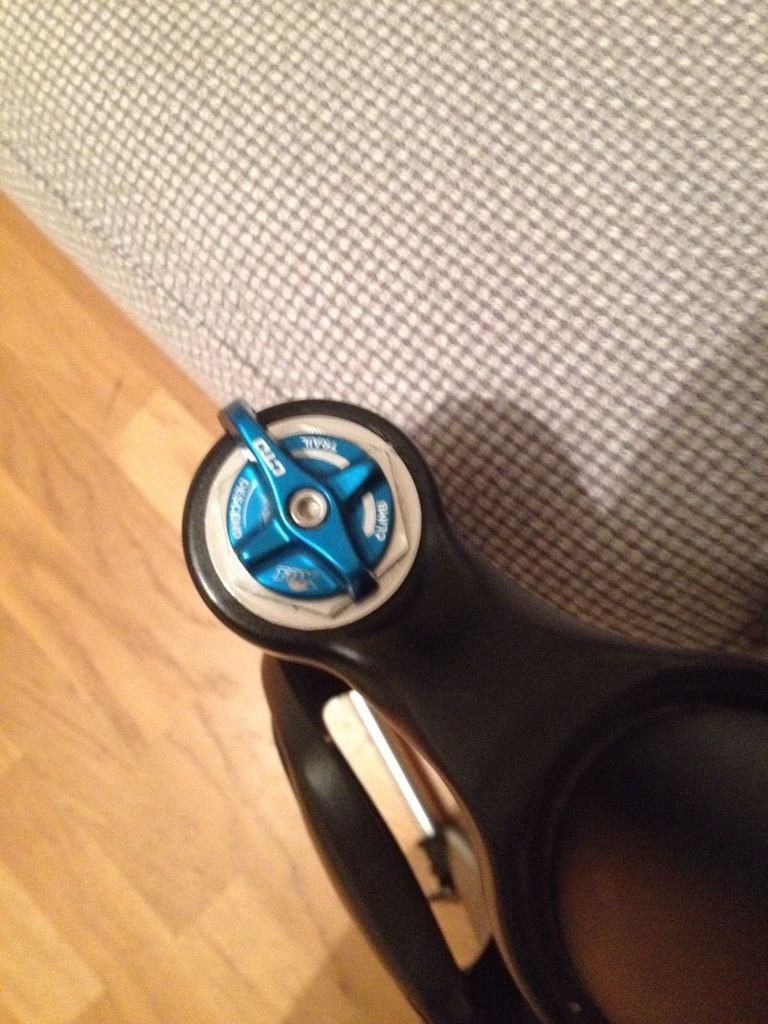 They need some new stickers as the guy who had them had decided to go stealth - but that's not a problem.
I'd looked at something similar to the Giant Trance frame that would take the 140 fork and thought about getting powder coated etc. and swapping the bits from my HT over on to it.

I missed out on a couple of frames on ebay and PB and whilst I was thinking what to do I kept looking at the Nukeproof Mega as it's a bike I've always liked and looked at possibly getting a new one.
Well, again on ebay a bargain popped up in the shape of a 12 month old 26'er Mega TR frame and shock. This was up for £450 but open to offers - so a couple of cheeky offers later (and a bit of a postage panic.....) this arrived yesterday: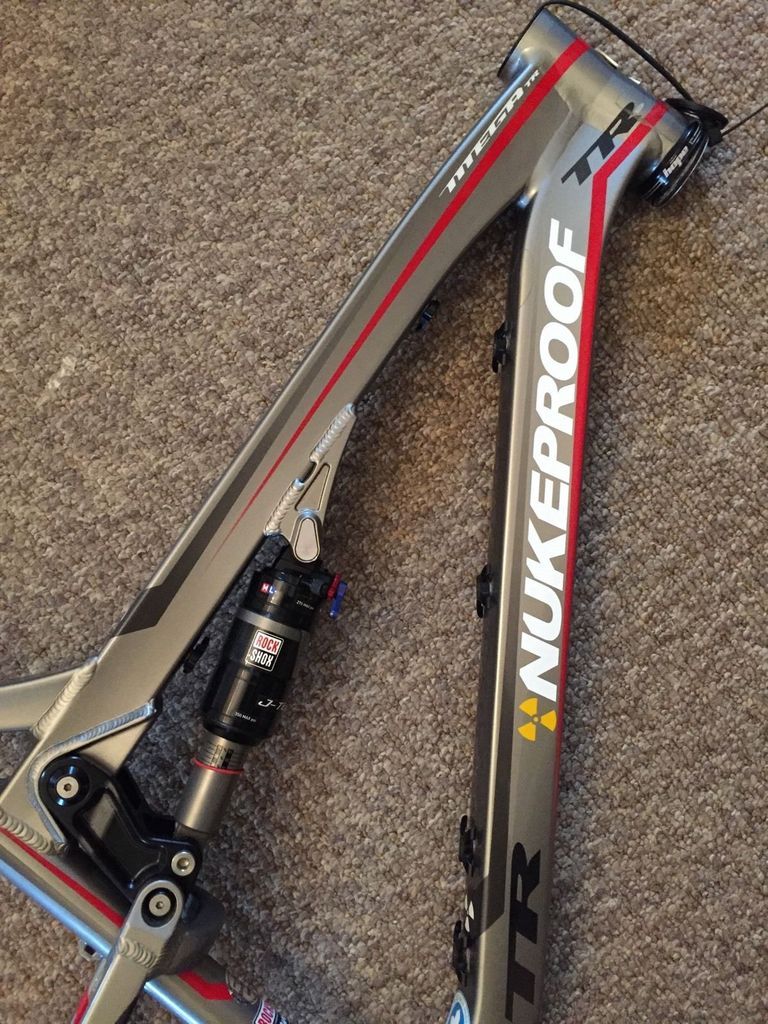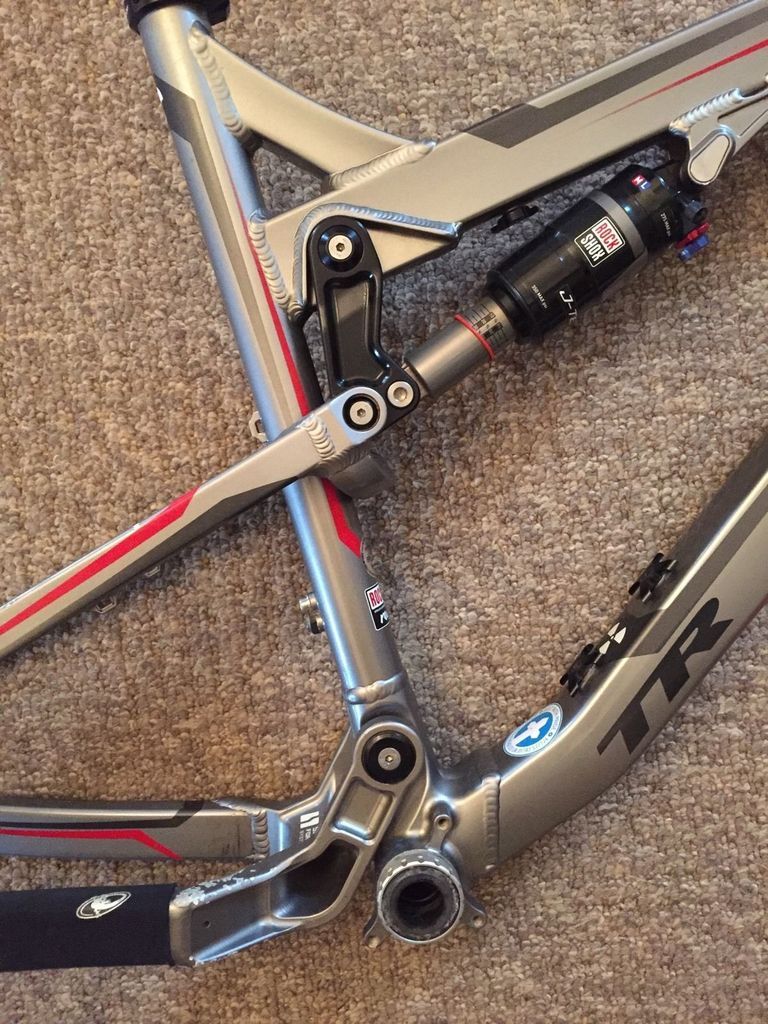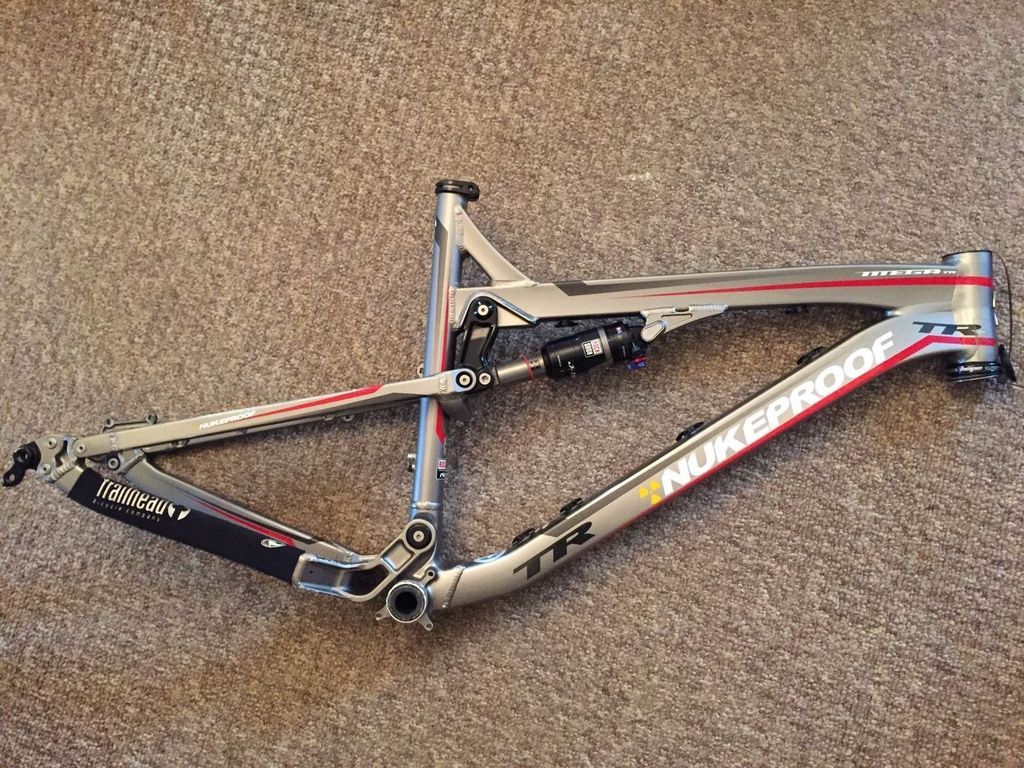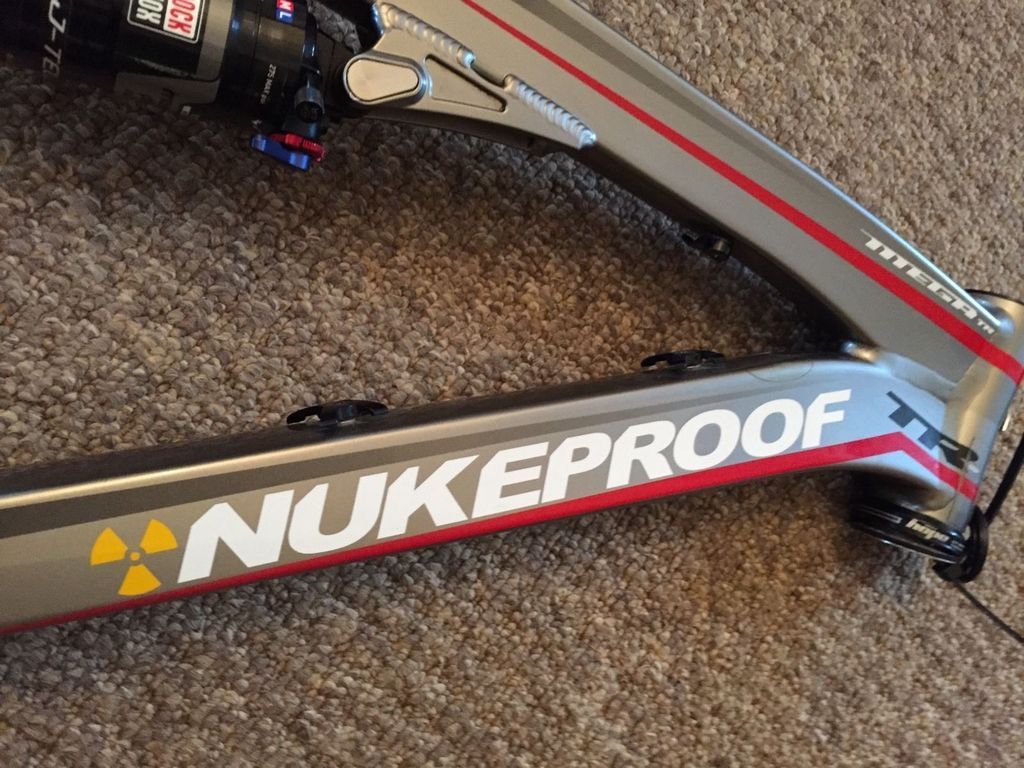 It's a large frame, but sizes up only slightly bigger than my medium HT so should be spot on, had spoken to a guy on a course not so long back with a medium and he wished he'd gone to a large (medium is slightly smaller than my HT).
Will transfer the Mavic Crossride rims that I bought and upgraded on the HT and put the standard wheels back on that. This will mean that I need a new set of rear drop out for the Mega as the current ones are 142mm so will need a set of 135mm to take the crossride. This'll be cheaper than a new set of wheels!!
Have also managed by (emailing nearly every Nukeproof dealer in the UK!!!) to bag an elusive direct mount front derailleur bracket, as these were a 'bolt on option' during the production year of this frame.
So all I have to decide now is what drive train and brakes to go for.
Thinking of sticking with 2 x 10 set up as this should suit most thing I want to do. Had considered 1 x 10 but not sure I'd cope too well with the hills - planning Peaks and Snowdon next year so thinking the granny will be useful!!
Looking at 2x10 XT groupset and these SLX brakes.
In no rush so the build will probably happen over Christmas.